Offset Printing Ink: Still Relevant While Running 50% Faster
Published time:2016-06-30 16:14
Speed kills, as they say in the wide world of sports. And in printing, being more productive (while wasting less) is a boon for widening pricing margins. With the printing industry's largest tradeshow literally around the corner, PrintingNews.com asked three major ink suppliers what is new with offset inks – and what can attendees expect to see in Germany beginning next week. The first question we posed: What qualities are modern sheetfed and web-offset lithographers looking for in today's ink sets?
Today's offset inks need to be able to run faster, answered Dennis Sweet, VP of commercial sheetfed at Sun Chemical Corp. and its Rycoline pressroom products division. "The newer, high-speed [offset] presses require ink to perform in trying conditions," said Sweet. "Printability and runnability characteristics become a challenge." Faster running speeds result in "high-sheer conditions," he added. "Ink misting can become a problem, as can transfer – to the ink train and to the sheet, eventually." Also, its SunVisto Anilox Renew and Power Scrub, when used together as part of regular pressroom maintenance and weekly cleaning, can keep print operations running smoothly.
Chemistry Lessons
Sun and other ink manufacturers need to formulate offset inks around these fast-paced challenges. "We have three major research and development [R&D] facilities, in New Jersey, Germany, and Japan, equipped to replicate these machines," Sweet explained, adding that Sun Chemical spends more on R&D than the rest of the industry combined. Together, Sun and its parent DIC Group (Dainippon Ink and Chemicals, Inc.) reinvest approximately $100 million into R&D annually.
Like Sun, Flint Group agreed that printing presses speeding faster pose challenges. "Running at 15,000 to 18,000 impressions per hour requires inks with good balance," said Tyler Newsom, sheetfed product manager for Flint's packaging and narrow web business in North America. Newsom also cited runnability, ink transfer, and printability – "without misting" – as primary concerns. He added that ink and water control is challenging as well as color balance.
What determines "good" lithographic properties in offset inks? The big three factors, according to Newsom, are:
Ink and water emulsification.
Ink transfer.
Print quality.
For those print jobs that are more challenging, the overall process is key, Newsom said. "Operators need to be able to see and make press adjustments quickly," he explained, "and that doesn't mean 'chasing' after 500 or 1,000 sheets."
CMYK+Green
Ink sustainability is in demand, too. "Many of today's printers are looking for environmentally responsible printing inks," explained Todd Dragoo, technical services director of Offset/Digital for INX International Ink Co. "The specifics include but are not inclusive to low VOC levels, the absence of Prop 65 listed components, compliance with regulatory guidelines, and low odor, to name a few. In essence, many are looking to us to provide a 'greener' product for today's printing needs."
David Sambo, INX VP of offset sales, added, "High holdout and high gloss: basically the 'wow' factor! Quicker startup on color, which result in less startup waste," which in turn led to our next question:
PN.com: How are you helping your print firm customers to reduce waste and cut their consumables costs?
Running 40 percent to 60 percent faster can lead to waste, pointed out Flint's Newsom, noting that stability is key. He did the math, citing an example of an older press running 10,000 to 12,000 sheets per hour (sph). "Say an operator is struggling with this press and it takes 100 sheets before he or she sees an issue and another 100 before it gets corrected." Running 50 percent faster means that instead of 200 wasted sheets, the number jumps to 300 sheets in the waste bin.
Not only ink
Ink isn't the only printing consumable that plays into waste reduction. "Fountain solution, blankets, and rollers all need to be compatible to minimize the potential for quality issues," explained Newsom. Having compatible consumables upfront can help printers to respond to problems more quickly, he noted, adding that "the best problems are ones you never see." In other words: They are preventable by maintaining "proper dosages and settings with blankets," etc. That's why print firms need a consumables partner such as Flint, which offers packages and technical service, assisting with processes and building best practices in the pressroom.
Sun Chemical's Sweet agreed that ink is only one component of the consumables puzzle. "There are blankets, fountain solutions, washes, and specific chemicals," he said, emphasizing the interaction between plates and fountain solution. In fact the combination of makeready and run waste reduction can translate to offset presses running anywhere from 10 percent to 25 percent less paper, according to Sun's calculations.
Its Virtual Inplant System "takes control of a printer's fountain solution, addressing pH [balance], temperature, and conductivity," Sweet explained. Developed in conjunction with Metafix, it senses when the balance goes askew, ensuring the right combination of inks and chemistries. "This data even is accessible on iPhones," he reported.
"INX has introduced newer technologies in our manufacturing facilities that employ state-of-the-art equipment and new raw materials selections," remarked Sambo. "Our inks promote quicker turnaround times and less plate wear. Startups achieve color quickly, with less waste."
Waste is minimized, too, by using containers that minimize ink fountain waste, Dragoo noted, and utilizing "software programs that use existing inventories; also, the development of products that decrease makeready waste and use less ink through better transfer and requiring lower water settings. Pressroom audits … may key in on an area of waste that may have been unknown."
PN.com: Is there still such a thing as "critical color" and, if so, how has its definition changed?
There most definitely is critical color, asserted Sweet. "Matching colors is basically a lot of what we do with customers," he said. "Sun Chemical pioneered a color space library that plots every time we match a color, so exact matches can be recreated anywhere in the world." Sun even employs a PhD in color theory, he added.
Flint's perspective is that critical color depends on brand owners, said Newsom. "Larger brands must match colors consistently. Spot and brand colors are going to a digital standard versus printed proofs," he added. "Numbers are critical up front for these digital targets, which are measured with X-Rite [software] tools." Newsom noted Flint Group's involvement in G7 certifications in North America. "We need to print to similar targets, and G7 is becoming the industry standard. Targets need to be consistent regardless of where a job is printed."
For INX, "every color is critical," said Dragoo. "We utilize the latest technologies for color management that allow for very tight controls on products manufactured. What has changed is the increasing use of cloud-based data storage."
Sambo acknowledged that "more and more end users are requiring their colors to be branded, so INX has initiated several state-of-the-art color storage and color reproductivity methods. This ensures the color can be replicated and verified on many of today's variety of substrates."
PN.com: In terms of traditional, offset inks, what new formulations or enhancements will you be showing at drupa?
Energy-curables are the next step in inks, according to Flint. "It's a growth area," acknowledged Newsom. Its next-generation LED and low-energy products to be featured at drupa 2016:
XCURA King Max (converting printers are adopting this technology …)
UltraCURA SEMs low-migration for food addresses the industry trend for new curing technologies and packaging concerns.
UV-LED for low-migration, food-safe applications.
"We have recently developed a set of folding carton inks that comply with Nestle and Swiss Ordinance guidelines, carries the Soy Seal, has a VOC content under 1 percent and no reportable prop 65 components,' revealed Dragoo. "These inks are not running at drupa but will be highlighted. There are many printers who print offset conventional ink on polyboard. Realizing the concern for migration, INX R&D developed a set of inks for this application that meet the same guidelines as our LM [low migration] for paper."
"More and more," added Sambo, "the trend has moved towards Low Migration and economical ink sets. We will focus on them at drupa."
Sun Chemical is not exhibiting at either drupa or Graph Expo in September, but reported that it will be at Pack Expo International in Chicago come November. However, Sun inks will be in use on a variety of presses on the show floor in Dusseldorf starting on May 31.
PN.com: Do offset inks fit into the UV-LED and low-migration realm for food packaging, or is that strictly a space for flexo and digital/inkjet inks?
"They absolutely do in the low-migration [LM] arena," explained Dragoo. "Our offset LM products are verified at several points in manufacturing to meet < 1 ppm mosh levels. This is a growing area; many printers are asking for greener technology based on regulatory concerns (VOC or Prop 65) or requirements from their customer which dictate cleaner products like LM."
Sambo said it depends "on the packaging requirements for the specific food products and size of the run. For instance, you wouldn't necessarily use LED ink on a cereal carton due to the size of the run. Not that it can't be done, but it would be conceivable on a new product or a special type of introductory offering. There are millions of products in the market that are printed offset LED/HUV/UV, compared to the millions of products requiring a flexo application, so there is an overwhelming demand of sheetfed folding cartons."
Sweet agreed that UV-LED curing and low-migration inks apply to sheetfed printing, "especially in the folding carton business." He added that all of Sun Chemical's sheetfed products – inks, wash, and fountain solution -- are designed to meet the Nestle global requirements for compliance. "You need the right set of inks for packaging," he noted, and for Sun that means close to zero-VOC as well as soy-based products.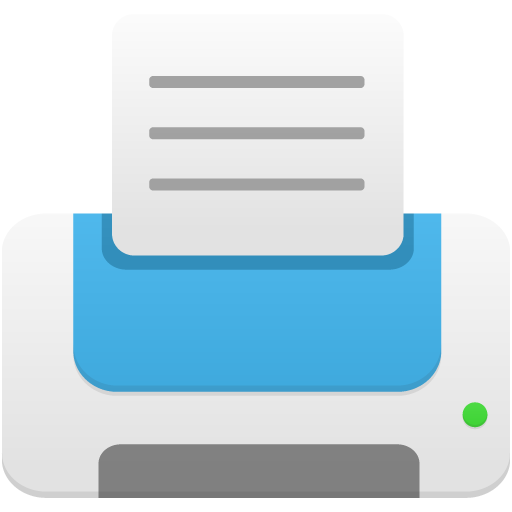 Print the page