Digital vs Traditional Offset Printing: Pros & Cons
Published time:2015-02-10 15:08
Every design project is different. When it comes to making a final decision on which commercial printing process to choose, designers must take into consideration the quality and volume they desire and their budget and timescale.
The two main forms of commercial printing are digital and traditional offset printing, both of which have their pros and cons. Before you make your final decision, weigh up their pros and cons against what you want from your print job and make an informed decision.
The Pros and Cons of Digital Printing
PROS
Digital printing is incredibly fast, making it ideal for ID card printers and projects with a tight deadline. Traditional offset printing has a much slower turnaround due to the set up, so consider your deadline carefully when choosing which type of commercial printing to opt for. If the deadline is short and you're running out of time, digital printing could be your best choice and always choose a reputable service provider such as Digital ID.
Budgetary concerns are extremely important when choosing how to print your project. If you have a low volume print job, digital printing is far more cost effective than traditional offset printing.
[do action="superquote-2″]If you need a fast turnaround of a short print run you should use a digital printer to meet your deadline and keep the cost down.[/do]
One of the key advantages of digital printing is the accuracy of the proofing it allows. Extremely detailed samples can be made of your print job quickly and cost effectively, enabling you to hold a sample in your hands which will be exactly recreated in the final print run.
Another great strength of digital printing is how easily a design project's text, images and colours can be customised during the print process without significantly slowing it down. If you need to customise different parts of the print run, for diverse marketing campaigns for example, Variable Data Printing presses are by far the best option in terms of speed and affordability.
CONS
What are the cons of digital printing? Well, despite digital printers constantly improving, they still can't quite match the colour quality and sheer flexibility of traditional offset printers, which offer a wider range of paper, ink and finish options and use the Pantone Matching System and inks to deliver unparalleled colour accuracy. Digital printers use a four colour printing process utilising a colour matching process to simulate colours, which cannot compete with traditional offset printers.
Another weakness is that digital printer inks aren't fully absorbed into the print paper, which means cracks can appear in the colour near edges which are folded in the finished publication. This isn't a problem in traditional offset printing.
It's also important to remember that traditional offset printing can be more cost effective than digital printing for higher volume print runs as the individual unit price comes down.
[do action="superquote-2″]Considering the superior quality of traditional offset printing, a traditional offset printer is a better choice for higher volume print runs than a digital printer.[/do]
The Pros and Cons of Traditional Offset Printing
PROS
The pros of traditional offset printing are clear. It remains the best quality type of printing available for graphic designers, particularly when image quality is concerned. Technology has developed so that the computer-to-plate system delivers superlative accuracy and quality.
As previously mentioned, traditional offset printing enables more choice when it comes to print materials. Many graphic design projects demand unusual paper types and sizes, specialised inks and finishes. If this is the case with your project you should use a traditional offset printer. Special effects like spot varnishes are far better quality when done through traditional offset printing.
The combination of the Pantone Matching System and the Pantone inks makes traditional offset printers the best choice when complete control is needed and colour accuracy is paramount. The four colour process used for digital printing simply cannot compete with traditional offset printers, so if colour counts opt for traditional offset printing.
If your graphic design project is high volume, traditional offset printing is not only more cost effective but can be quicker. Much of the costs and time involved with traditional offset printing relate to the preparation and press set up. However, if you have a high volume print job the unit costs are drastically reduced, because once the set up is complete the extra units are relatively cheap to print.
CONS
What are the cons of traditional offset printing? It is far more difficult to personalise and customise print jobs during the print run as the printer set up has to be adjusted. This can be rather time consuming, particularly when compared to digital printing, which is perhaps the best option for print jobs requiring a lot of customisation within a short time frame.
Traditional printing is also slower and more costly for lower volume print jobs than digital printing. This is because of the time it takes to set a traditional printer up for a job, which raises the individual unit prices for shorter print runs. Digital printers remain the best choice for quick and low cost short run print jobs.
Summary
Your choice of commercial printing process will depend on your quality and volume demands, budget and time schedule. Carefully list what you require before following the above guidelines and making your final decision. Remember, commercial printers are there to help, so always contact them for further advice on your project.
What's your preference? How do you usually decide on which printing method you use?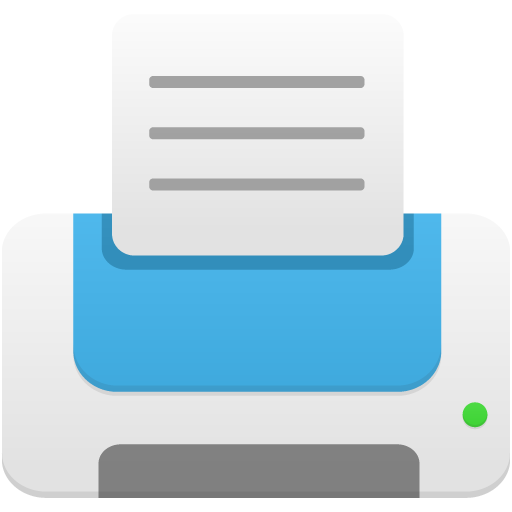 Print the page