KBA-Sheetfed Keeps Firm Hold in Large-Format Sheetfed Offset
Published time:2017-12-03 21:47
Large-format sheetfed offset presses in unit design had already been manufactured at the Radebeul factory since 1968. It was then drupa 1995 which marked the transition from the dependable workhorses of the previous Varimat series to the extensively automated, high-performance Rapidas. Newly engineered from the ground up, the large-format Rapida series immediately claimed pole position in this format class. From the mid-1990s onwards, they successively displaced presses based on the out-dated five-cylinder system with their fast makeready times, superior substrate flexibility and application-specific configurations. The availability of highly automated technologies geared to significantly accelerated job changeovers heralded a renaissance for large-format sheetfed offset, not only in traditional fields such as book and packaging printing, but also in the commercial and publication segments.
Large-format Sheetfed Offset from Saxony Since 1968
Irrespective of the new competition which has emerged in this format class over the past 10 years, KBA-Sheetfed remains the clear number one with a market share of 60% of new large-format installations. In total, more than 3,000 large-format presses have been supplied by the Radebeul factory, including 1,500 Rapidas. KBA-Sheetfed currently offers the large-format Rapida in four series: Rapida 145, Rapida 164, Rapida 185 and Rapida 205, which together cover formats from 106 x 145 cm to 150 x 205 cm.
Presses Becoming Longer and Longer
The large-format Rapidas have also been setting new standards with regard to the press configurations realized for customers. The longest large-format press in the world to date, a 42-metre long Rapida 145 with a total of 14 printing and finishing units was recently supplied to a European packaging printer. The first printing unit is followed by a coater and two intermediate dryer units, then an automatically convertible perfecting unit, another six printing units, two further coaters either side of two more intermediate dryer units, and finally a three-section extended delivery. Thanks to the comprehensive automation, with automated pile logistics, simultaneous plate and coating forme changing, CleanTronic Synchro for parallel washing processes and full inline color control, even such press lines are easy to handle.
At Home in International Packaging and Book Printing
Large-format Rapidas are at home in packaging, book and commercial printing companies throughout Europe, the Americas, Asia, Australia and in a few individual cases also Africa. In the packaging segment, in particular, the share of long presses with 10, 11, 12 or even 13 printing, coating and drying units has risen significantly, not least due to a constantly growing trend towards inline finishing in folding carton production. In the coming year, such presses are to be delivered to customers in the USA, Sweden, Spain, Mexico, Brazil and Chile, among other countries. Where a large-format Rapida typically comprised five printing and finishing units at the turn of the century, the average length of a press has today risen to seven units.
With the Rapida 205, KBA-Sheetfed also manufactures the press with the largest sheet format on the market – 3 m2 of print on a single sheet. Around 50 of these superlarge-format presses have been supplied since they were first launched in 2003. They are used above all in display and poster printing, but occasionally also in folding carton production where particularly large outer packaging is involved. The second press model in this format class is the slightly smaller Rapida 185, which has already been installed in a double-coater configuration with 12 units and a total length of 38.5 metres.
Alongside cardboard, microflute corrugated and plastic films, large-format Rapidas around the world print a diversity of commercial jobs, books, magazines and catalogues. The list of such installations shows not only straight presses with four or five colours and inline coating, but also long perfectors with eight printing units for 4-over-4 production. Slightly modified Rapida printing units are furthermore the basis for metal decorating presses from KBA-MetalPrint.
Unique Technical Features
To be able to defend a leading position on the market in the longer term, it is imperative for a manufacturer to offer users unique technical and process-enhancing features. In the case of the Rapidas, this means consistent implementation of the DriveTronic dedicated drive technology at the feeder, the infeed (DriveTronic SIS) and in the printing and coating units. Practice-oriented automation is another aspect which must not be neglected. Both yield significant benefits in terms of makeready times, ergonomic operation and efficiency. On packaging presses for industrial-scale operations, options such as anilox roller sleeves, which can be changed in a flash by a single operator, are fast becoming a standard choice.
Facilities to disengage unused inking units have been standard on large-format Rapidas for decades. Pallet-free logistics systems for substrates from 220 g/m2, reel-to-sheet feeders, cold foil modules and a double-pile delivery are further unique equipment options. Automation solutions such as CleanTronic Synchro (parallel washing processes), sheet inspection systems and inline color control in numerous variants, including Instrument Flight for control based on grey balance, take workload off the press crew, shorten makeready times and reduce waste.
Enormous Productivity
With top speeds of 18,000 sheets/h (Rapida 145) and 16,500 sheets/h (Rapida 164), the large-format Rapidas can output up to 30,000 m2 of print in a single hour. That corresponds to the entire production and storage floor space of many a large packaging company.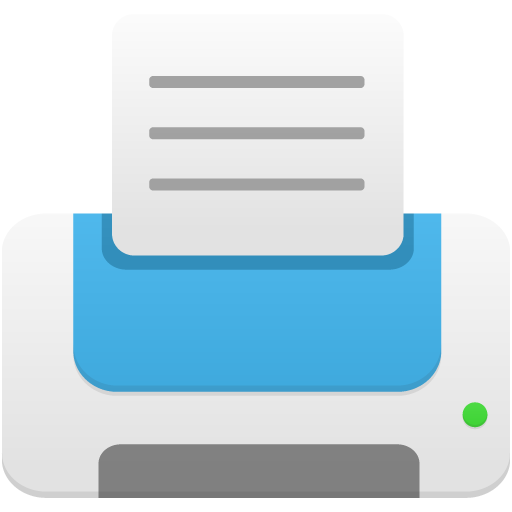 Print the page